Welcome to Sweet Art Creations Cakes!
We are a Gold Coast based business specialising in custom, hand crafted cakes for all occasions from wedding cakes to birthday cakes. Registered home based business with the Gold Coast City Council.
Here at Sweet Art Creations I pride myself in bringing your ideas into edible art using all quality ingredients.
All figurines, flowers are hand made by me to bring all my creations a special touch.
Please feel free to check out our Cake Gallery for our latest creations and send us an enquiry thru our online form
Photography courtesy of Daniel Suarez Photography.
From simple buttercream to fondant covered edible art, we work with you to create designs that inspire and meet your caking needs..
Australian Bridal Industry Awards Associate
Sweet Art Creations Cakes are proud to be part of ABIA. Thank you to all my brides and grooms for rating my services with ABIA.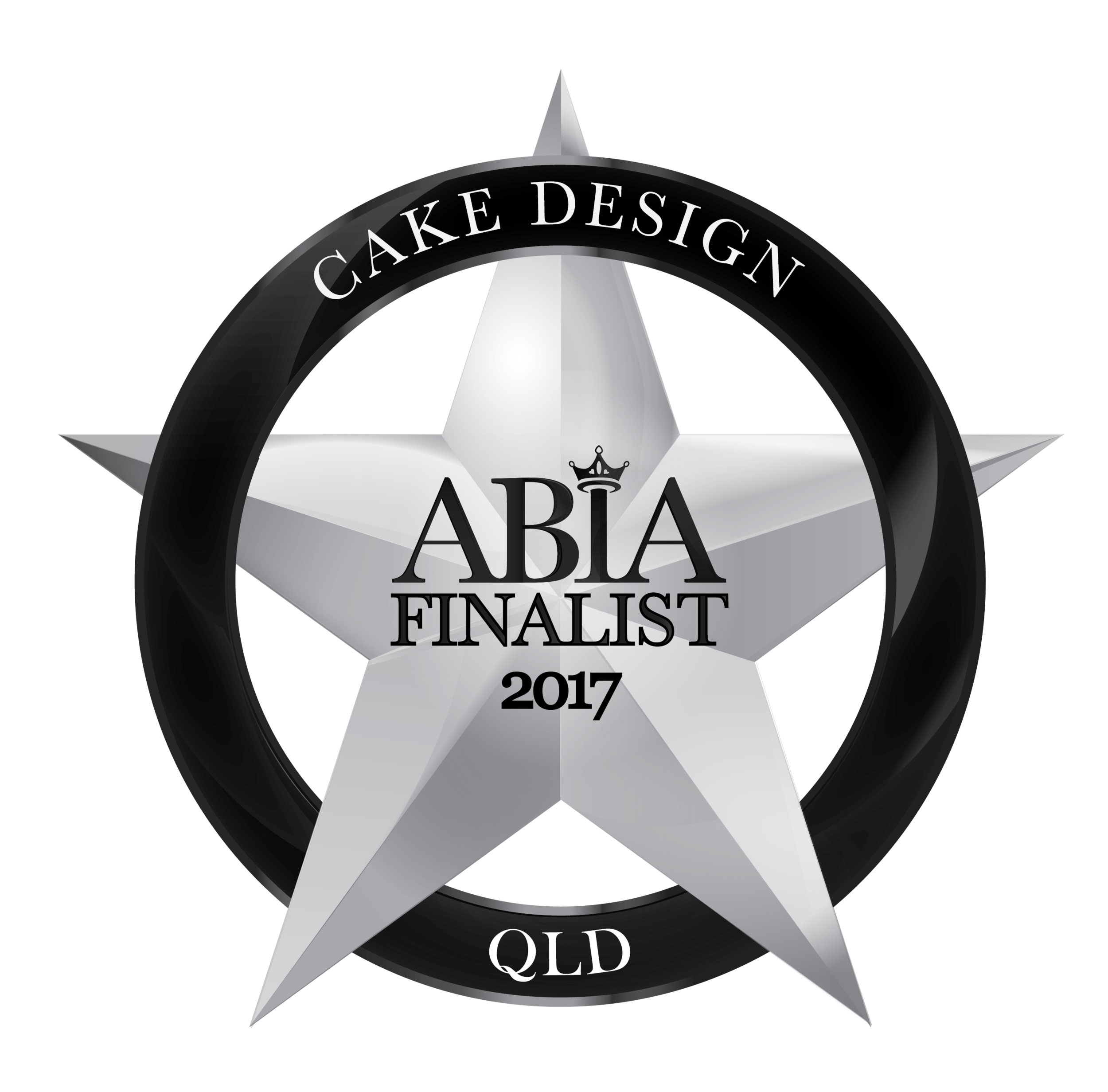 Proud to announce that Sweet Art Creations was a Finalist in the Australian Bridal Industry Awards for 2017! Thank you so much to all my wonderful brides who have rated my services and nominated me for these prestigious awards.
At the Bridal Choice Awards I was awarded for being in the top 10 Wedding Cake supplier in the Gold Coast! Such an amazing result. Couldn't have done it without my beautiful brides who nominated me.
Wedding Cake & Photography Package
Sweet Art Creations Cakes works with Daniel Suarez Photography to bring you a Wedding Cake and Photography Package to suit your requirements.
Contact us thru our online form to find out more information.